Every Certified Pre-Owned Kia has undergone exhaustive testing and servicing to guarantee the reliability and dependability that you have come to expect from Kia!
Make The Best Choice For You
* 135 point vehicle inspection for non-hybrid and non-electric vehicles
149-Point Vehicle Inspection
The 149-point vehicle inspection report ensures that Certified Pre-Owned vehicles are properly tested and are qualified to be called certified pre-owned Kia vehicles. The inspection covers the whole vehicle: the components of the powertrain, the chassis, safety-related systems as well as the passenger compartment and the exterior. Below are a few components checked by Kia technicians.
Engine
Breaks
Suspension
Transmission
Drivetrain
Trim
Cooling system
System warning
Electrical
Sunroof
Seats
Doors
HVAC system
Appearance
Trunk
Vehicle modifications
Road-tested
Door locks
Seatbelts
Seat heaters
Centre console
Lighting mirror
A/C adapters
Exhaust system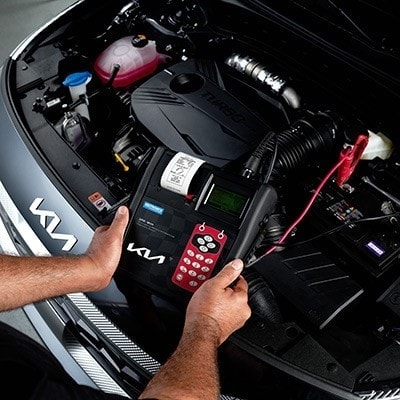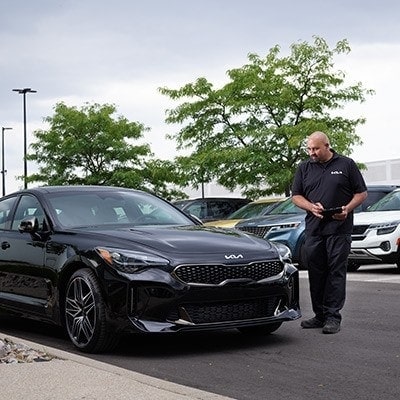 Mechanical Breakdown Protection
The Mechanical Breakdown Protection (MBP) is exclusively designed for Kia Certified Pre-Owned vehicles. It offers a 5-star program that gives you absolute peace of mind. In addition to providing exceptional coverage for your vehicle, the MBP offers the following additional benefits:
Road Assistance 24/7
You benefit from the following advantages: towing, winching, battery boosting, fuel delivery, flat tire replacement, and door lock unlocking.
Traffic Interruption
You will be reimbursed for accommodation and food if your covered vehicle breaks down while you are travelling, and the repair facility must keep your vehicle up to the next day ($100 per day, up to $300 per visit to the repairer).
Vehicle Rentals
You are entitled to a replacement vehicle while the car is being repaired ($50 per day up to $200 per repairer visit).
Transferability
If you sell your vehicle, you can transfer your MBP to the next private owner.
Vehicle History Report
CarFax Canada is the most complete and comprehensive vehicle history report available. Each CarFax Canada report includes critical accident information, import/export data, registration, branding information including full history for both Canada and the United States. 
What the CarFax Canada Tells You:
Whether the vehicle was in any reported accidents
Where the vehicle has been registered and what the vehicle branding is in those jurisdictions
Whether the vehicle was imported into Canada from the US
Odometer records and more